Five Questions You Should Ask Your Roofing Contractor
By Jonathan Manca, Commercial Manager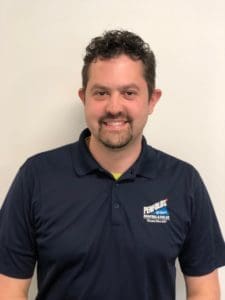 A lot of us don't know the first thing about roofing a house which is why we call in the experts, but picking a roofing contractor can be stressful. What makes a good or reliable contractor? Understandably, the whole process can be a bit intimidating, which is why we've compiled the top five questions to ask a roofing contractor before you sign on the dotted line.
1. Does the roofing contractor have a place of business?
If the contractor is not physically established, how can you be confident he will complete the work?
Many roofing contractors work from the basement of their homes or even from a cell phone. This allows them to "disappear" at will and ignore potential warranty calls. It is always best to choose a roofing contractor that has an established place of business. 
2. Is the contractor registered & in good standing with WCB and also carry any Liability Insurance?
Many contractors are not registered with WCB or even worse "Not in good standing" with WCB. A homeowner becomes liable for all accidents for unregistered contractors which could end up costing thousands of dollars. Check the status of your contractor right before work commences.  A good contractor should provide you with a Certificate of Insurance for Comprehensive Liability and Worker's Compensation. This protects you in the event of an accident. Call the insurance company and verify coverage and do not allow anyone not in good standing with WCB to work on your house.
All reputable roofing contractors should carry a minimum of $1 Million Liability Insurance to cover homeowners in the case of unforeseen accidents such as fire or falling objects
Facts :
Typically a low bid comes from uninsured contractors
WCB and Insurance is a significant cost of a roofing project (Approx. 7.5% of the contract)
3. How Long Has The Contractor Been In Business?
75% of contractors fail within the first 2 years and a further 10% fail within 5 years.
Check references carefully. The latest references are not always the best to judge on. Long term references are the proof of actual performance of the contractor's work as most problems on projects do not show quickly but over a period of years.
A professional contractor will gladly provide references and want you to speak with his past customers.
4. What should you know about Warranties?
The length of the warranty is less important than the intent and ability of the contractor to stand behind his warranty.  Sometimes there can be the case of finger-pointing between your contractor and the manufacturer of your shingles to who might be at fault and you, the homeowner is stuck in the middle.
All roofing projects should include a warranty for the following:
Product Warranty – This warranty only covers the product being used. It does not cover leakage.
Workmanship Warranty – This is issued by the contractor and typically varies from 1-10 years.
Full replacement cost warranty – This is usually is only provided by established contractors.
Our Penfolds peace of Mind Warranty incorporates both the Product Warranty and the Workmanship Warranty.
5. A reputable Roofing Contractor should include…
An estimator that is willing to go to site, assess the roof, discuss any ongoing issues and give you an accurate quote instead of relying on aerial imagery.
An easy to understand quote with a scope of work, product information, payment options, warranty details and clear pricing.
Insurance and WCB paperwork that eliminates the liability the customer might incur
A project manager that will overlook all aspects of the job and customer concerns
As you're looking for a roofing contractor, remember that they are not all created equal. It is important to find one with the experience and knowledge to get the job done right while still being affordable. Your home is one of the biggest investments you'll make, it deserves the best roof.
Source: Blog
Five Questions You Should Ask Your Roofing Contractor