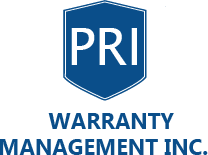 Most of our product is custom manufactured by leading roofing shingle manufacturers under Private Label Agreements. This enables us to incorporate the Product warranty and the Workmanship Warranty into a single Peace of Mind Warranty for our entire range of product.
Exclusive to all Penfolds customers and as an added protection, our warranties are now managed with a distinct funded company, namely PRI Warranty Management Inc., a registered British Columbia company. This includes our Peace of Mind Warranty, our Lifetime Warranty or our 100% Replacement Cost Coverage.
Consistent with our commitment to product and service excellence, we are similarly committed to providing best-in-class guarantees and warranties backed by the enhanced security of regulated insurance.
The cost is borne by us, with no added cost to our customer.
Peace of Mind to all Penfolds Roofing & Solar Projects;
All Warranties issued by Penfolds will remain in full force & effect for the duration of the warranty period.
The Product Warranty and the Workmanship Warranty of Penfolds Proprietary Brands is combined into one warranty.
There is No Additional Cost for the Managed Warranty
The Managed Warranty is Fully Transferable at no cost
There is no deductible on processing a claim
Who can benefit from the Managed Warranty Program?
Owners of single-family detached homes including new owners if a home is sold and transferred
New Construction & Renovation Contractors including their clients on transfer
Strata Complexes and the owners within a complex, when applicable
Commercial Building developers and owners, when applicable
Financial Institutions, Government Corporations, School Boards and the like
Coverage Exclusions;
Manufacturers warranties that are not Penfolds Proprietary Products
All other exclusions and limitations in the Penfolds Roofing & Solar Warranty
(1)Proprietary products are CedarTwin® Laminated Shingles, ZipLok® Metal Roofing, PenMax® Flat Roofing and PenTek® Skylights.
---
Lifetime Warranty
At Penfolds Roofing & Solar we proudly offer a lifetime warranty on all our own manufactured roofing products and accessories. Everything we install on the roof carries an extensive warranty package including skylights, chimneys, and gutters. Also, this entire warranty package is fully transferable from owner to owner for the entire period of the warranty. Furthermore, there is no cost to transfer the warranty. Now that's true coverage! Real Estate listings often include a reference to a "Penfolds Roofing & Solar Lifetime warranty that is transferable." The lifetime warranty applies to CedarTwin® roof shingles, Ziplok Metal Roofing™, as well as PenTek® Skylights. Your Penfolds roof will be covered, including both materials and labour for as long as your home is standing, regardless of whether you sell it to a new owner continue to own it for life.